Online Density Meter
ANALYTICAL FLOW TECHNOLOGIES LLC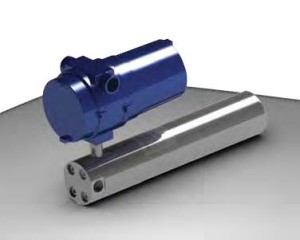 manufacturer of the American-made DENSITRAK® DENSITY METER, provides a variety of Liquid Density Meters to suit highly specific applications in the:
Petroleum Pipeline and Refinery
Chemical and Petro-Chemical
Semi-Conductor Production
Pharmaceutical industry
Water Treatment/Wastewater
Fluid Product Blending
Pulp/Paper Manufacturing
Slurries
Various other industries
The DENSITRAK® DENSITY METER, originally developed by Calibron Systems, Inc and marketed by Honeywell Enraf Americas since 1994, the DENSITRAK® DENSITY METER is now sold and serviced by former Honeywell Engineer and founder of ANALYTICAL FLOW TECHNOLOGIES LLC, Paul Heinritz
The DENSITRAK® DENSITY METER is available in both a "U" Tube and Straight-Through design, utilizes the spring mass principal for measuring liquid density.
NEW ELECTRONICS AND MICROPROCESSOR UPGRADE; DENSI-Trax SOFTWARE PROGRAM.
State of the Art Electronics and a Windows® based software tool for communicating and configuring the Density Processor.
---
DENSITRAK® D625 Liquid Density Meter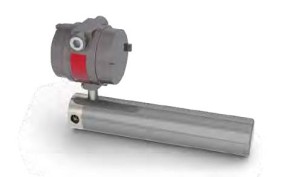 FEATURES
Compact
Lightweight (<15LB)
High Resolution
Material is suitable for most corrosive applications
Built in RTD & 4-20mA temperature transmitter
High benefit-to-cost ratio
Frequency output for density calculation with customer-owned flow computer
Available with a density processor and a linearized 4-20mA output
One year warranty parts and labor
Made in the U.S.A.
APPLICATIONS
Interface Detection
Live Density Monitoring
Product blending
Process quality control
…and many more
INDUSTRIES
Petroleum Pipeline & Refinery
Chemical & Petro-Chemical
Pharmaceutical
Water Treatment/Wastewater
Semiconductor Production
Pulp/Paper Manufacturing
…and many more
---
SIGNAL PROCESSING UNIT FOR DENSITY (S.P.U.D. 800) DENSI-Trax SOFTWARE
DENSI-Trax software is a tool for use with the DENSITRAK® LIQUID DENSITY METER and provides the following functions:
Configure the input and output (I/O) settings
Modify the 4-20 mA span for density
Configure the two independent N/O or N/C Alarm contacts
Configure the calibration coefficients inside the processor
Monitor/record live data for density, temperature, etc
Use as a data logger to record Meter data to a "comma separated value" text file
A superior feature of this software is its ability to show historic data and trends. Data can be transferred directly into reports, spreadsheets or analysis programs. Data can be examined and archived on any Windows® compatible machine and can be printed out in various formats as required.
This instrument has two independent scalable outputs so it can measure live fluid density and temperature simultaneously.
Communication options include USB, RS232, and RS485 (2- WIRE) protocols.
---
DENSITRAK® D625 PRODUCT SPECIFICATIONS
Density Operating Ranges
0.40 – 2.00 grams/cubic centimeter [gr/cm3]
Maximum Density Span
0.70 gr/cm3 (range can be extended with reduction in accuracy)
Density Resolution
0.00001 gm/cm3
Meter Accuracy
0.0001 gr/cm3
Repeatability
Better than 0.01%
Operating Temperature
Standard: 32°F to 212° F (0°C to 100°C) Optional: -58°F to 302°F (-50 to 150°C)
MAX Temp. Differential
ΔTmax = 90°F [50°C]
Operating Pressure
Range: 0 to 2,220 PSI [0 – 149 bar]
ANSI 900 Lbs. RATING Hydrostatic Test: 3330 PSI
Flow Rate
MIN: .25 Gallons per Minute (GPM) MAX: 20 GPM 2 GPM Recommended
Frequency Signal Output
Nominal 0.30 kHz to 3.0 kHz
Temperature Sensor
3 Wire 100Ω Pt RTD
Power Requirements
VOLTAGE: 24 VD CURRENT: 50 to 150 mA nom.
Materials of Construction
Standard Wetted Parts: 316/316L Stainless Steel, HASTELLOY® C276
Non-Wetted Parts: 304 Stainless Steel
Electrical Classification
Designed to meet NEC/CSA Class 1, Div. 1, Group C & D, CE Mark
Housing Approved: CSA, FM, EExd, UL

RoHS Compliant
Physical Dimensions

SEE APPENDIX DRAWING

Shipping Weight: Approx. 16 pounds
---
PRINCIPLE OF OPERATION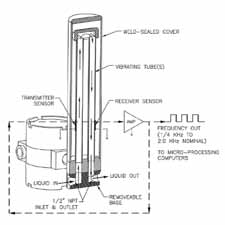 The DENSITRAK® D625 Liquid Density Meter utilizes the oscillating U-tube as a technique to establish the density of liquids and gases based on an electronic measurement of the frequency of oscillation, from which the density value is calculated. A change in the vibrating mass, (as a result of change in the fluid density) shifts the resonant frequency. The meter produces a square wave frequency output signal that can be processed by a microprocessor based signal converter (SPUD) or commercially available flow computer (Omni Flow Computer for example). The microprocessor utilizes built in algorithms to compute density based on fluid composition, temperature, and pressure. Each densitometer has a unique set of Calibration Coefficients which are used by the micro-processor in calculating the live fluid density.
These coefficients are determined by careful calibration in the Analytical Flow Technologies laboratory for each meter individually.
We offer a variety of DENSITRAK® meter models and our engineers review each Sales
Application to determine the DENSITRAK® D625 model that best suits your specific
application.
---
D625-A0-00-00
Applications
Petroleum Pipeline & Refinery Industries
Chemical & Petro-Chemical
Hazardous/Explosive Environments
---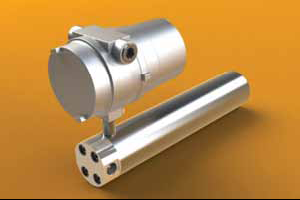 D625-A0-00-02
D625-A0-00-03
Applications
Chemical Processing
Waste-Water Management
Petroleum Pipeline & Refinery Industries
Chemical & Petro-Chemical
Hazardous/Explosive Environments

**D625-A0-00-03 includes LCD Display
---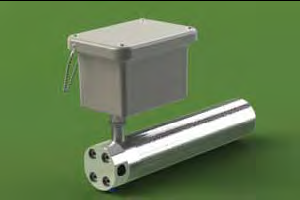 D625-A0-00-01
D625-A0-00-04
Applications
Semiconductor Production
Pharmaceutical
Chemical Processing
Waste-Water Management
Non-Hazardous Installations

**D625-A0-00-04 incudes LCD Display
---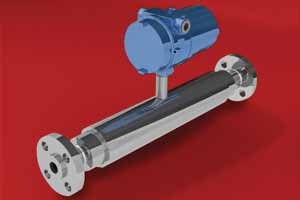 SVT
Applications
Water & Wastewater Treatment
Fluid Product Blending & Interface Detection
Pulp & Paper Manufacturing
Chemical Processing
Power Generation
and many more