Traction & Compression Tester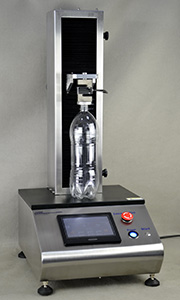 AT2E TCT-2 measure the resistance to tear or top load force (traction and compression) for all kind of packaging. Sample installed on the support and the force is raised in tear or top load direction gradually. The distance between the gauge and the support plate and column can be adjusted on request. The sample will be compressed or tore until the maximum force or respecting the setting of testing distance. The value is red on the touch screen and a report is printed.
TCT-2 complies with the ISBT voluntary standard test method for PET bottle. With the user-defined test cycle, it can be widely compatible for in-house standard from customer on different test request.
Characteristic
Perfectly parallel plates
Automatic record of the force
Touch screen display
Predefined the testing distance and testing speed
Available for compression (top load) test the traction (pull) test.
User-defined test cycle (up to 4 step of force and holding time) satisfies test request
Memory of 30 products, 10 operator, batch number, sample number (all by order)
Easy installation of sample
Displays all the information during cycle: Time, setting, operator, product, batch NO, Sample NO, value
Reviews the real-time testing curve
RS232 outputs
Stainless steel design ensures the durability of tester
Overload protected
Safety design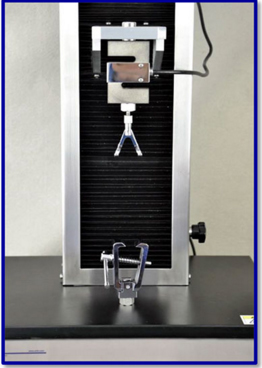 Technical specification
Dimension: 500x400x870 mm
Measuring range: 0-1000 N(Bigger by order)
Resolution: 1N
Power: 110/240 V, AC 50-60 H
Weight: 50 Kg
Optional parts
Calibration module
Mini printer
Custom made fixture for sample